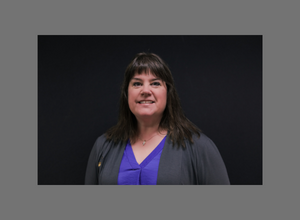 Land Pride
Kathy was born and raised in Independence, KS. She met her husband Greg while they were both attending Independence Community College. Shortly after, they moved back to his hometown of New Cambria where they raised their two sons.
After her sons left home Kathy went back to college and earned a bachelor's degree in Workforce Development with an emphasis in Supervision and Leadership from Pittsburg State University.
Kathy worked in insurance for 11 years before joining Great Plains Mfg., Inc. in August of 2012. She is currently the Sales and Marketing Administrator for the Land Pride division.
"I've always been very active in the communities where I lived. Having moved to Salina in 2018, and finishing my degree, I am now ready to get involved in this community. I look forward to doing that through an organization like the Salina Area United Way that helps so many."