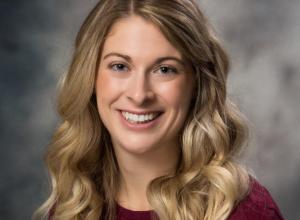 Executive Director
785-827-1312
Claire joined SAUW in February of 2020.  Previously, she was Director of Mobility Management for OCCK Transportation, and District Manager for In The Bag Cleaners of Wichita.  She has experience in both the non-profit and for-profit settings, management, and marketing.  Claire believes in challenging herself and her team to take a wider perspective to better serve the needs of the community and to reach goals that didn't seem possible.   
Claire received her BS in General Studies from Fort Hays State University with minors in Business Communication and Psychology.  She is a Lean Green Belt, Leadership Salina graduate,  and a member of Rotary.
Claire is married to John Ludes and she has one son, Greyson.  She loves spending time with her family, being outside, traveling, and participating on a competitive women's volleyball team.